Bognor Regis MRC Ltd, along with Bognor Regis Model Railway Club present:
Our Annual Model Railway Exhibition
When we hold our annual model railway exhibition in January, we bring in a collection of amazing layouts - from ones featured in magazines to ones the kids can drive, along with ones showing what railway modelling was and what it will be in the future. However, once this wekend has gone you have to wait another year. Or do you?
Featured on this page are videos demonstrating what we get up to at our annual exhibition, along with the level of detail that come with them. If you couldn't make it to this year, make sure to watch the video and catch up on the action - look forward to seeing you all and more next year!
Click on the screenshot from the video to view the whole thing in YouTube!
You can also view videos of both club layouts and members layouts by clicking here.
Annual Model Railway Exhibition 2020
Trumping our 2019 exhibition, the show of 2020 was a stunner. The combination of layouts was spectaclar - detail was coming from every corner of the room along with some very reasonably priced traders alongside them. As well as all this, the variety of societies went on and on with narrow gauge railways to preservation groups for the real things!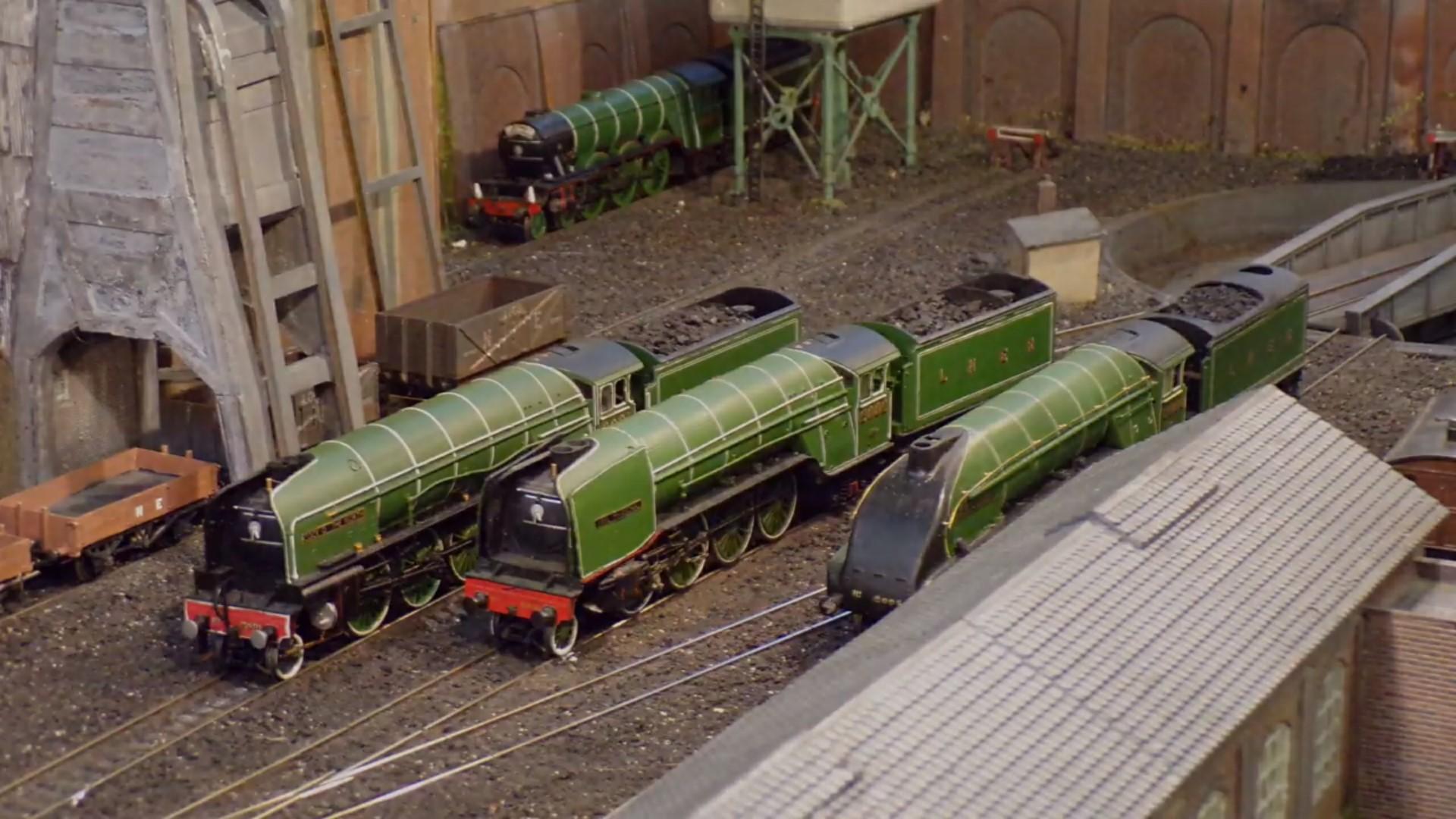 Image and Video courtesy of Joe Light Railway on YouTube - make sure to check out their channel here!
Annual Model Railway Exhibition 2019
Starting 2019 off bang, our model railway exhibition packed some very detailed layouts, along with being our biggest and best show to date. There were a whole range of beautifully finished layouts, along with a large quantity of traders, selling everything from second-hand preloved models to brand new never been out the box models. The variation was endless!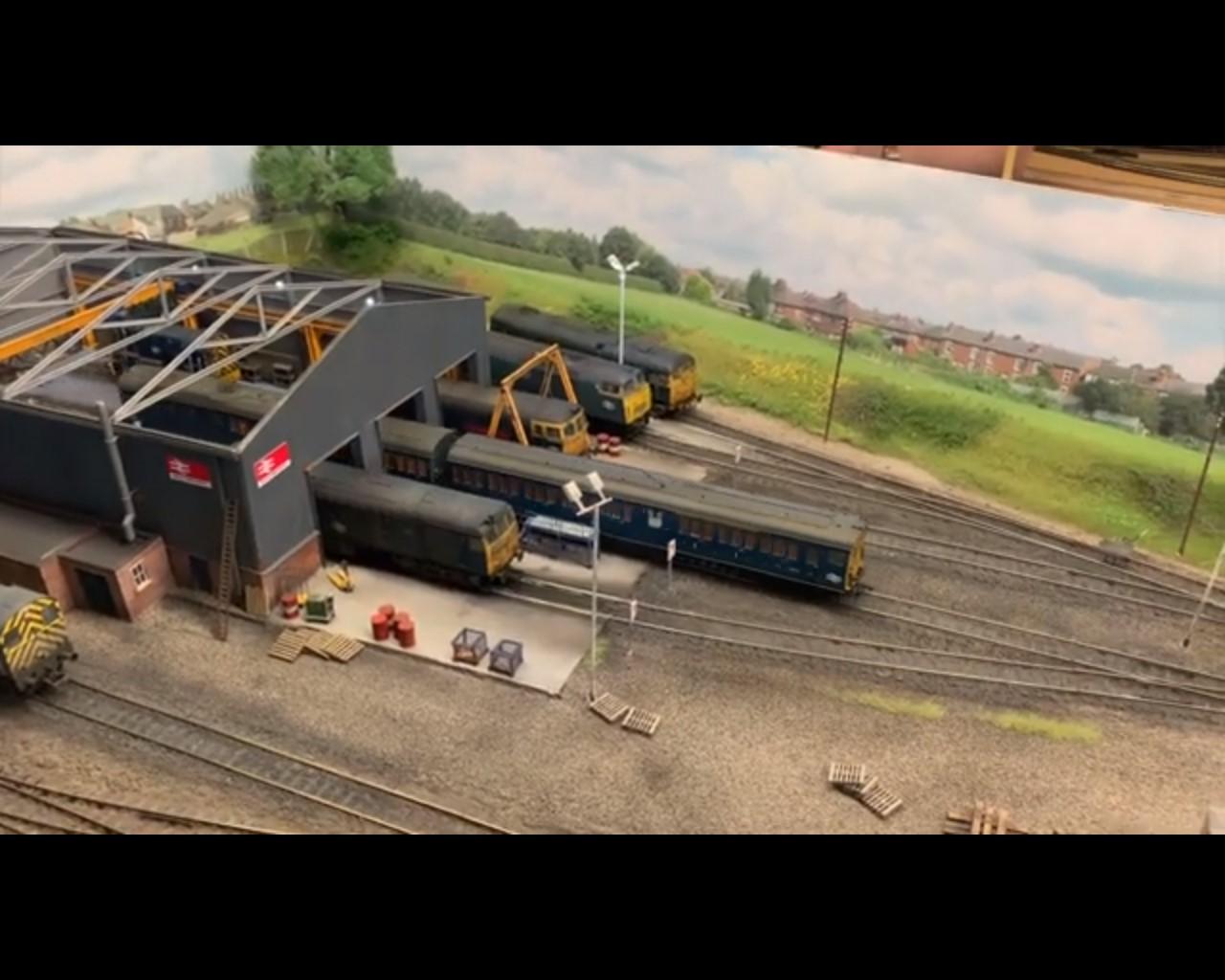 Click on the video's thumbnail to view the video
Bognor Regis MRC Ltd 2014 Exhibition - Part 1

We proudly announced this as a our "biggest and best yet" exhibition - and it lived up to its name. Here you can see some of the exhibits.

By TheClass377

---

BRMRC Open Day at Aldingbourne Live - 1st September 2013 - Part 2

This is the second video from the annual Aldingbourne Live event held on 1st September 2013. As part of this, BRMRC was able to show off progress on its new premises as well as mounting a small display of both club and member's layouts

By BRMRC

---

BRMRC Open Day at Aldingbourne Live - 1st September 2013

The annual Aldingbourne Live event was held on 1st September 2013. As part of this, BRMRC was able to show off progress on its new premises as well as mounting a small display of both club and member's layouts

By BRMRC

---

Bognor Regis MRC Ltd Exhibition 2013 - Part 3

The last and longest video of the Bognor Regis MRC Ltd annual exhibition, this video includes: Bigbury, N gauge town layout, Hayling Island railway, Little Bognor, Cross Ness, O gauge canal and depot, and Page Mountain (Under Construction).

By TheClass377

---

Bognor Regis MRC Ltd Exhibition 2013 - Part 2

Part 2 of the Bognor Regis MRC Ltd annual exhibition. This video includes: Troutbeck Bridge, Swanage Narrow Gauge Diorama, Orestone Quary, and the 00 Modern Image freight yard.

By TheClass377

---

Bognor Regis MRC Ltd Exhibition 2013 - Part 1

Part 1 of the Bognor Regis MRC Ltd annual exhibition this video includes: Brighton Bus Diorama, Seaton Dunny, Aldingbourne Central, and Glyn Valley Tramway

By TheClass377

---

BRMRC Exhibition 2012 Part 2

Part two of the BRMRCs (Bognor Regis Model Railway Club) annual exhibition featuring OO, O, 3mm, & N gauge layouts. Also note video quality is back to normal.

By TheClass377

---

BRMRC Exhibition 2012 Part 1

The BRMRC's (Bognor Regis Model Railway Club) annual exhibition was a great one. It had several Improvements over last years (which we should see in part 2 as well).The video quality has been lowered to 720p due to computer speeds

By TheClass377

---

BRMRC Exhibition 2011 - Part 2

The second of a two part video covering the Club's 2011 exhibtion

By TheClass377

---

BRMRC Exhibition 2011 - Part 1

The first of a two part video covering the Club's 2011 exhibtion

By TheClass377

---